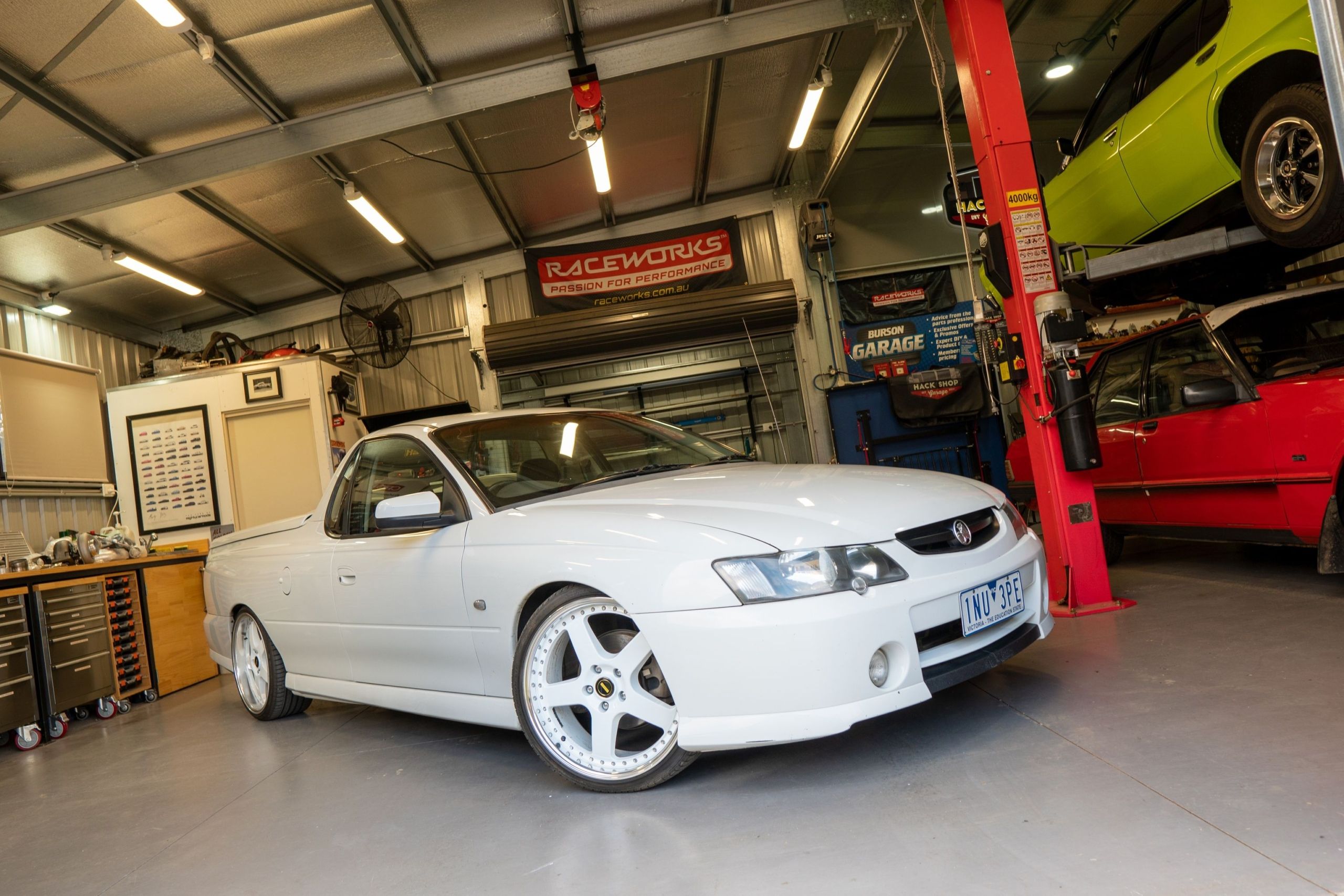 Daniel's Turbo LS VY Commodore Ute
Michael's brother Daniel has a VY LS1 Ute which the boys are fitting a nice big LS turbo kit to! We supplied Hackshop with all the big parts for this build, including the Crow Cams LS camshaft, Xtreme heavy duty clutch, ARP LS head studs, Genuine GM Gaskets and more. It also has a full Raceworks fuel system, all available on this website.
---
Need LS Parts?
To see more LS parts for your build, click here.